Image
Image
I used to be a Daddy's girl…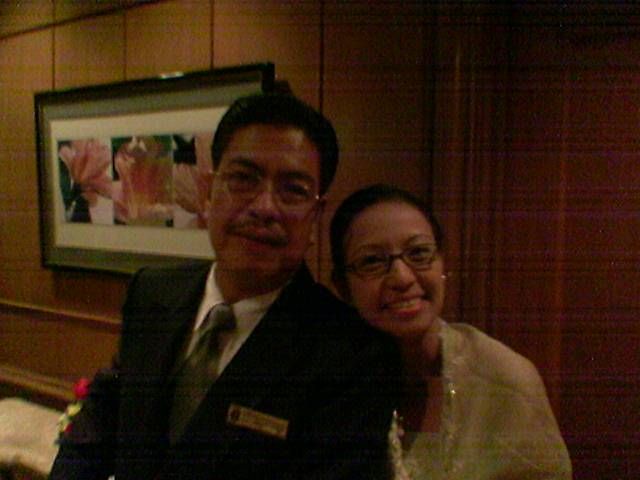 When I was a child, I remembered
Daddy carrying me up using 1 hand with arm straight up in the sky,
I remembered the late night walks we took to buy Burger Machine for our snack
when we used to reside in Mandaluyong.
The time when he said I have a gift and that not everyone could accept it.
Things that I see that I cannot share with everyone, things that happen or
before it happens that it is important to think if it is worth sharing or would
it just get me in trouble.
I remembered him supporting me when I started a dance group.
I remembered how all my friends love him and his humor.
The time that he allows me to have multiple boyfriends because to him, it means
that I will never get pregnant nor married early.
We used to go out for a spa and have that Daddy and Daughter quality time.
I always relied on him when I need answers and he always have an explanation to
my questions.
I used to love cooking and experimenting food. It all stopped when Daddy had a
Stroke.
It isn't all that bad because my faith in God was strengthen because of a
miracle he gave me. He woke up my Dad from coma that Doctors even say that it is
a miracle.
I'm sad to see him grouchy and bed-ridden now. I still know that God did this
and made things happen because of a reason.
I wished you were well when I met my Husband, I know he would really love you
and click too.
I wished you had the chance to really play and take care of my son Dash because
you wanted a boy for a son, I'm sure you'd love your Grandson.
I wished you can still tell me that "things will be ok, you worry too much" when
things aren't going my way.
I used to wish for you to get better and somehow be the old you. That has
changed, I just wish for God's will to happen.
I miss the old Dad, Happy Birthday Daddy.
Posted in Blog
Tagged *rodomontade*, blog, dash, diary, family, inspiration, life, me, ramblings, rants, son